Although the 2018 bear market discouraged many investors from entering the crypto space, the current bull run is proving that cryptocurrency still has plenty of value and potential to offer those who seek quick profits.
If you persevered through the crypto winter and weren't persuaded by the fickle bandwagon investors who sold off their crypto assets for fear that the bubble had burst, you may be in a good position to start investing in small cap altcoins again. With history typically repeating itself, there's a good chance that we'll see an altcoin resurrection close to what we experienced in 2017.
Sure, investing in small cap altcoins is a risky endeavor (if you don't conduct your due diligence, you stand the risk of losing your investment), but taking a calculated risk can result in a huge payday.
If you look back at the early days of the internet, no one would have thought that companies like Google and Amazon would grow to become the largest tech companies to date.
Such is the case with certain small cap cryptocurrencies (on a much smaller scale that is) that have the potential for 25x or even 50x growth in value within the next few years. Most of these cryptocurrencies have innovative applications looking to solve real world problems.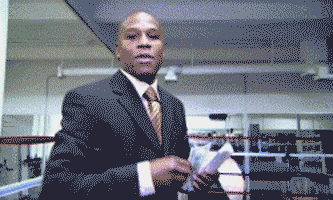 In this article, I'll be going over 7 of the best small cap altcoins to invest in for 2020.
Despite most of the relatively new projects in this list, the coins reviewed here either have experienced high adoption or have strong institutional backing. Although some of these projects may not have a final product yet, they have been able to keep up with their roadmaps through regular development updates and beta releases.
Now, let's get into it.
Disclaimer: This article is NOT investment advice.
Elastos (ELA)
Elastos is creating "a new kind of Internet powered by blockchain technology." Within this decentralized internet, users will be able to earn from their content. Film creators, article writers, and game creators all stand to benefit from this new World Wide Web.
Elastos is also a network-based operating system that uses blockchain technology to issue smart contracts, run DApps, and implement peer-to-peer storage as well as transfer of digital assets.
Why Should You Invest in Elastos?
In our fast paced tech world, innovation is key to the survival of any venture. Elastos is one of the most innovative blockchain projects out there. Rather than ignoring some of the vulnerabilities of the web (like what most blockchain projects do), Elastos has created a "smart internet" capable of removing all possible threats found within our current internet protocol. This allows the possibility of creating enterprise level DApps that can support millions of users while performing complex tasks.
On most decentralized platforms, transactions and DApps run on the same network, which often puts a strain on the main blockchain. Elastos has created a fast and secure network by splitting it's blockchain into two. Transactions run on the main blockchain while DApps and smart contracts are executed on the side blockchain. No other cryptocurrency has achieved such a feat.
Elastos is also backed by many high-profile organizations, including the Chinese central government, Tsinghua University of China, and Foxconn. It also has a team of Rock star advisors and developers, which has helped to build the coin's credibility.
At the time of writing, Elastos was priced at $3.70 or 0.00040378 BTC per coin, making it a fairly moderately priced investment in relation to low cap altcoins.
Skycoin (SKY)
Skycoin has built a platform that is giving control of the internet back to the people. When the current version of the internet was created, there were a few shortcomings including the lack of a native payment system, lack of privacy protection, and censorship provisions that allowed governments to restrict certain types of content.
Skycoin has solved these issues by creating a platform where every person has equal access to the internet.
With Skycoin, you don't have to go through an ISP for internet connection. You can use SKY tokens to purchase access to the internet through the sky ecosystem.
If you're living in a country with extreme government censorship, the Skycoin decentralized internet could be the perfect solution. The ecosystem isn't controlled by any government or company, meaning your activity can't be tracked, which guarantees you full privacy.
Why Should You Invest in Skycoin?
Skycoin is one of the most attractive blockchain projects to invest in currently. In the near future, access to internet services will be a basic human right. Skycoin is trying to promote this reality through its decentralized internet.
In places where internet access is still expensive, Skycoin will be a welcome innovation. The decentralized internet is also likely to find increased adoption in countries where there is rampant government censorship.
Another reason why Skycoin makes for a worthy investment is the fact that the project has created a decentralized software ecosystem. Launched in April 2018, the Skycoin ecosystem is made up of different projects including Skywallet, which is a safe and inexpensive hardware wallet that users can also use to exchange Skycoin for Bitcoin, Other projects on the ecosystem are Fiber, a platform that other companies can use to launch their blockchain projects, Skyminer, and Skywire.
Skycoin has also been around the crypto space since 2011, making it one of the oldest coins around. Its founders are some of the earliest Bitcoin and Ethereum contributors.
If you're tired of blockchain platforms with big promises and no product to show, Skycoin is the project for you. Their technology is unmatched, a team of experienced blockchain veterans back them, and with a current price of $1.63 per coin (at the time of writing), this is an investment opportunity that you don't want to miss.
LUXCore (LUX)
One of the most common problems in the crypto industry is the lack of highly customizable blockchain solutions fit for enterprises, institutions, and end users. Luxcore has developed an industry agnostic decentralized solution that makes it easy for businesses and institutions to integrate blockchain ready features and products into their practices.
The industry agnostic blockchain ecosystem will help to reduce the high costs of decentralization as well as help to simplify some of the barriers to entry that enterprises, end users, and institutions face when looking to integrate blockchain technology.
Why Should You Invest in Luxcore?
Luxcore recently released their 2020 roadmap, and there's a lot to be excited about. One of the most exciting features is the upcoming release of LuxGate, which is a "peer-to-peer cross blockchain platform."
The interoperability platform set to be released as a beta version in late Q3 or early Q4 of the year will help to facilitate engagement between otherwise incompatible blockchain ecosystems. In simple terms, the platform will allow Zcash blockchain to interact with Monero or Ethereum.
Luxcore also boasts having the first and only PoS-Enabled Web Wallet. Using a static reward system, the wallet equalizes the stalking playing field by allowing all LUX holders who stake, to earn rewards regardless of their total holdings.
If you're looking for an innovative staking wallet where you don't have to worry about high energy costs, then Lux is for you. As a staker, you can earn even if your computer is off.,
Currently, no other web wallet performs the same functions as the Luxcore PoS-Enabled Web Wallet.
With a current price of $0.550117 per coin, investing into LUXCore may be one of those calculated gambles that pay off in the near future.
Dent (DENT)
Dent is a blockchain-powered marketplace where users can easily exchange mobile data. The company is looking to revolutionize the telecommunication industry through its innovative approach to data sharing where users can sell off their left-over data to someone else through an all-in-one app.
Through Dent, users will be able to earn from excess MBs. Heavy internet users can also extend their bandwidth by buying extra data bundles at affordable prices. As a token owner, you will also be able to bypass roaming charges.
Why Should You Invest in Dent?
Very few cryptocurrencies have as much real-world traction as Dent. Dent ranks second to BAT with a total of 2 million global users buying and selling mobile data through the network.
The network will mainly benefit people in developing countries where mobile data is costly. The high applicability and adoption of the Dent network in less developed countries will promote an increase in the value of DENT.
Dent has also partnered with major telecommunication companies across the world, which helps to boost the company's credibility and user base. These companies include
India: Airtel
USA: AT&T, Verizon
Brazil: Vivo, Claro
Mexico: America Movil, Telefonica
Kenya: Safaricom, Airtel
Dent is also regularly updated with the most recent upgrades being the implementation of a mobile application for both Android and IOS users. This upgrade will promote increased adoption of the app.
Despite being one of the lowest priced cryptocurrencies, Dent is a worthy investment to jump on. Although the massive supply of the coin is a cause for concern, the usefulness of their technology far outweighs such worries.
Enjin Coin (ENJ)
Enjin coin is a blockchain-powered virtual goods platform meant to be used in the online gaming industry. Enjin Coin was created by Enjin, which is the world largest online gaming community platform.
One of the biggest problems with the current virtual items market place is the lack of trust, which arises from instances of users not receiving their purchased goods. By leveraging the immutability of the decentralized ledger technology, Enjin coin has solved this problem.
Using the decentralized platform, developers and gamers can safely trade virtual items and in-game currencies. Enjin Coin also acts as a crowdsourcing platform where developers can sell in-game items to fund ongoing projects.
Why Should You Invest in ENJ?
Online gaming is big business and is bound to continue growing, especially with the recent explosion of mobile games. Enjin coin is looking to capitalize on this growing industry by being the first project to integrate cryptocurrencies and gaming.
Enjin is also the only coin that brings about real world ownership of in-game currencies and virtual items, which has allowed gamers to earn from their hobbies; therefore, increasing its user base.
Another reason to buy ENJ coin is the fact that the coin is part of the Enjin network, which is the largest gaming community platform. With such a huge backing, Enjin coin is highly poised to exponentially grow in value.
With a network of over 20 million players, ENJ is currently the biggest gaming coin and is bound to continue growing as more users and games move to the blockchain.
Relex (RLX)
Relex is the world first cryptocurrency-based real estate crowdfunding platform. Users can use the RLX token to buy property or to invest in development projects during the construction phase, which creates opportunities for passive income after the developer starts to distribute profits.
Real estate companies will, in turn, benefit from faster funding as well as a diverse funding pool where no individual investor has an undisputed advantage.
Why Should You Invest in Relex?
Blockchain is poised to revolutionize the real estate industry, and by being among the first cryptocurrencies to find a practical application in real estate, Relex has a great opportunity to be a real market shaker. As an early investor, you stand the chance of enjoying massive returns with this low altcoin.
Unlike some cryptocurrency projects which are all talk and no action, Relex has a working product. The Relex platform has been used to fund development projects in Vietnam.
Relex is also pioneering the nanocoining concept, which is a crowdfunding alternative that allows even average investors to invest in high value, high yield projects that would otherwise be beyond their reach. Through nanocoins, Relex will be able to attract more users which is likely to increase the value of RLX
Beam (BEAM)
Beam is a privacy-based cryptocurrency built on the Mimblewimble platform. Mimblewimble is a new blockchain built to allow scalability and increased transaction speeds without compromising privacy. Beam users have full control over their data privacy at zero expense to the performance of the blockchain
Why Should You Invest in Beam?
Unlike other privacy coins which run on the traditional blockchain, Beam is a new age coin and has more chances of scalability and improved transaction speeds. Despite being new to the market, Beam has the potential of competing with other well-established privacy coins such as Monero.
Beam also has various products, both existing and in development. According to the Beam road map, the company is set to release various updates during the year with a major one being expected later in June.
Beam has also received backing from large institutional investors, including Recruit, which is Japan's version of LinkedIn. Interest from institutional investors signals better days ahead for Beam.
Final Thoughts
Starting the race first doesn't mean you'll finish first. Yahoo is a classic example of this in which an internet company that was first to the market with their search engine results, later faded away after more innovative companies started to enter their space (Google). The same may happen with the mentioned low cap altcoins above. However other cryptocurrencies with more innovative uses may surpass mid and high cap coins in the near future. We're still in the Wild Wild West of the cryptocurrency space at the moment, so anything can happen.
Remember, don't be a degenerate gambler and invest blindly into these small cap altcoins (or any cryptocurrency for that matter). If you conduct extensive research on a coin and make a sound investment decision based on data and not emotions, your calculated risk will most likely earn you a sizable reward for doing so.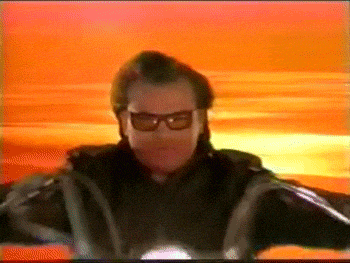 If you have any comments or other coins you think should be added to the list, please comment below.
Are you looking for an easy way to exponentially grow your crypto accounts by learning how to swing trade  micro cap coins (beginner friendly)?
We not only show you how to trade these lucrative coins, but most importantly…hand select the most valuable coins for you to trade which offer the most profit potential.
Check us out at CryptoAccountBuilders.com