The cryptocurrency ecosystem has definitely experienced some turmoil over the last few years and more is expected to come. However, now that the bear market season is behind us and Bitcoin is currently on the rise, we may most likely experience another altcoin resurgence in the near future, be it 2019 or 2020.
This makes now a better time than ever to invest in these tokens before prices start to climb rapidly. Believe me, when they start you do not want to be left behind, as they rise quickly.
With that being said…
I'll be going over 5 altcoin projects which I have diligently researched over the last several months which showcase a high chance of success for investors at the moment.
So Which Ones Should I Choose?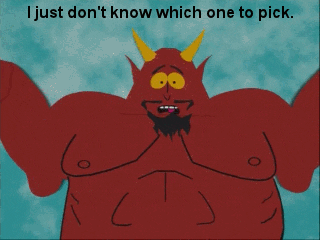 The altcoins selected below display tremendous potential as well as affordability. Each coin reviewed here today has a very low barrier of entry for those who don't have a lot of investment capital to play around with. That's the beauty behind investing with lower cap altcoins as their potential is relatively high while the low barrier of entry makes them a perfect investment vehicle for newcomers.
Please take note that the altcoins listed below are not listed in any particular order and are merely listed as they are.
DENT (DENT)
The main objective of DENT coin is to help enable a fair exchange of mobile data purchases worldwide as well as free consumers from the grip of telecom companies in order to give you the freedom of choice in how to purchase and use mobile data.
Currently the project has around 13.5 million due to their increasingly aggressive marketing campaign. The project covers 46 countries and 161 operators
The DENT founders noticed that many mobile users are being charged an exorbitant amount in fees for roaming outside of their local region which makes them subject to mobile provider silos that lock them into long-term contractual plans. These plans constantly overcharge for data in order to access their network.
The company plans to solve these issues by enabling consumers to add interoperability across "global data plans" which will enable consumers to unlock strict geo-data usage thus returning billions of dollars in value to the mobile ecosystem.
This altcoin will be around for quite some time and is gaining momentum quickly as one of the leading mobile data commerce providers.
Basic Attention Token (BAT)
The main objective of BAT is to replace Google's advertising model with a more fair and objective advertising model. The project is a very interesting one as it tries to solve a very fundamental problem with digital advertising in which consumers have become more aware of how their data is being misused by social media companies like Facebook and Instagram .
This has also become more apparent as the growing demand for ad blocking software is now at around 600 million for both mobile and desktop devices worldwide.
The current digital marketing ecosystem is primed for data exploitation, but BAT intends on solving this issue as well as the exuberant fees that come with excessive data downloading due to the high bandwidth and file size usage of these advertisements.
The project has been installed by over 10 million active users on the Brave browser to date.
Among the various altcoins reviewed within this guide, BAT is the most successful with regard to real-world application as it already has around 25 million downloads for its browser available on various platforms at the time of this release.
Also worth noting, the creator of BAT is a very notable name within the tech industry. Brendan Eich is the creator of Mozilla Firefox browser and the JavaScript programming language. So you can take solace in the fact that this altcoin will be around for quite some time.
Brendan also recently announced that his service will be available to several hundred million users in the near future, which will likely include the ever popular Imgur image hosting site.
This type of increase in power could one day see it competing with advertising behemoths like Google and Facebook, however we're still far from that type of scenario. Nonetheless the fact that we're even beginning to imagine a scenario like this shows the full potential of BAT and its creator.
Give it a try today by downloading the Brave Browser here.
Binance Coin (BNB)

This altcoin, spearheaded by the largest cryptocurrency exchange in the world, Binance, has recently made its way to the top 10 biggest cryptocurrencies by market capitalization. If that doesn't make you want to invest then I don't know what will.
The altcoin is primarily used as a proprietary currency used within the Binance exchange. By creating their own digital currency, this allows the platform to occupy the leading position within the digital ecosystem due to its extremely fast transaction speed and reliable asset storage inside their own exchange.
Also worth noting the Binance exchange uses 20% of its quarterly profits to liquidate BNB tokens. Its plan is to withdraw 50% of its coins from circulation over a period of time thus leaving them at a level of 100 million. This will inherently raise the coins value significantly over time.
BNB is the perfect example of a cryptocurrency exchange inner currency. Those who hold this altcoin will not only reap the monetary benefits of its increasing value but will also garner the most benefit from its users who have chosen to use the Binance exchange as their primary crypto trading platform.
EOS
EOS is the native currency of EOS blockchain, which is aimed at facilitating scalable decentralized applications also known as Dapps. This widely used blockchain includes a set of services and functions within its operations system that works very similar to the Ethereum platform.
Block.One initially released this open source software back in June 2018. It seeks to enhance its scalability past the limits of Bitcoin and Ethereum with its "delegated proof of stake" (DPoS) mechanism. This process will allow transactions to occur more quickly and efficiently.
Not only are EOS transactions quicker than its competitors but they take half a second to confirm and approximately two minutes to finalize. Their also free to transfer since there are no mining fees involved.
Lastly, EOS is widely used to obtain resources that developers need in order to run their dapps, which include processing power, network bandwidth, and data storage.
If you're looking for a great alternative to investing in Ethereum, EOS is definitely one to consider as the market cap is much lower so the chance of profit is much higher.
Ripple (XRP)
Love em or hate em, if there's one promising cryptocurrency that will most likely 10X in value it's XRP. The widely known cryptocurrency has ranked above Ethereum for the second ranked spot on several occasions on CoinMarketCap in 2020 for good reason…. It's becoming a major player within the global financial ecosystem.
RippleNet, has currently signed up more than 200 financial institutions from around the globe. Just to give you an example of the potential of XRP, if all financial institutions teamed up as planned within the RippleNet network for their international payments, the XRP price would skyrocket to $695 (it's currently only at $0.29), which makes Ripple worth more than $27 trillion dollars. Not bad for an investment return eh?
So what exactly is Ripple anyway? It's a cryptocurrency and platform which is specifically designed to allow extremely fast and cheap international transactions.
Ripplenet (where XRP resides) is a network of institutional payment providers (like banks and money services) that utilize the solutions developed by Ripple to provide an expedited experience when sending money globally. Also worth noting, the platform allows anyone to make payments in any currency including Bitcoin with a minimal transaction fee of $0.00001 (yeah… that's the right amount of zeros). The only reason why it's not completely free is because the network wants to prevent DDOS attacks.
So again let's quickly review what Ripple is used for…
Low commission currency exchange
A payment ecosystem where one can basically create their own currency for fast and cheap transactions.
Quick international transactions averaging around four seconds till completion (compared to ours with Bitcoin).
There really is no such thing as a 100% safe investment, but considering all things equal, Ripple is about as good as it gets.
The Final Word
There you go, the top most promising altcoins for 2020. Remember you don't necessarily need to invest all your capital on one particular cryptocurrency. Always play it smart and spread it out over several of them. Your bank account will thank you for it!
If you have any other altcoins that you think should make the list, let us know in the comments below. Happy investing!
Interested in micro cap altcoins, check out our latest guides here…
Best Micro Cap Coins to Invest in for 2020
Beginners Guide to Investing in Micro Cap Coins
Best Small Cap Altcoins to Invest in for 2020