After a significant bear market for most of 2018, crypto has returned bigger and better than ever with a major rally for the first half of 2019. While the 2018 market massacred most of the lesser known mid to small cap cryptocurrencies, it introduced many relatively new crypto investors to the harsh world of crypto trading and investing.
During 2017, the bull market launched many altcoins into crypto nirvana, just as long as enough speculators were on board. Quite a few of these coins became overnight successes with unbelievable price action that would make any budding crypto enthusiast overwhelmed with joy. However, the same "hollow altcoins" were quickly wiped out from the market once the bears took over.
On the flip side of the coin (pun intended), some of the more resilient altcoins were revealed by withstanding this overtly egregious massacre. Why is that you might add? Simply put, they had a lot more fundamental "use case scenarios" and real-world functionality than the hollow and useless altcoins that preceded them. These useless "shitcoins" were built and based upon nothing more than hype.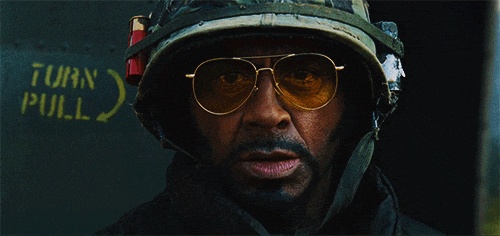 This brings us to our resilient diamonds (they withstood a ton of pressure) of 2019. These coins, which have been receiving a great deal of traction within their respective marketplaces, have the best chance of withstanding any other similar bear market we may experience in the future.
The altcoins presented below offer the best possible opportunity to generate the most value (and profit) possible for the newest bull market predicted to occur in 2020. Take a look…
Binance Coin (BNB)
BNB is the native coin of Binance exchange and the primary trading pair (next to Bitcoin) of the exchange. Given that Binance is the largest crypto exchange in the world by trading volume, BNB enjoys relative stability compared to other altcoins. This was evident from early 2018 when most other altcoins were dropping off the face of charts, BNB had rallied and was seemingly unaffected by the crypto market during a time of bearish volatility.
BNB's movement relatively stable movement.
In 2019, as other coins have been consolidating within previous price levels, BNB has been creating new highs as well as breaking them on a weekly basis. As the Binance exchange grows, its market cap has been increasing, currently standing at a $4.4 billion market-cap. That's more than threefold its $1.3 billion market capitalization back in January 2018.
BNB's stability as well as its stable rise in market capitalization and value make BNB a worthy investment vehicle for 2019. It's extremely low exchange fee of 0.10% compared to most other crypto exchanges which typically charge 0.25% is a huge reason why this coin has been so successful. Pair this with the massive popularity of Binance's cryptocurrency exchange, and you have a one – two combo that delivers quite the punch.
Cardano (ADA)
Cardano was created in 2015 by the co-founder of Ethereum, Charles Hopkinson. It is additionally managed by blockchain specialists, academics and scientists. In fact, the currency is named after the renaissance Italian mathematician Gerolamo Cardano whose work inspired the coins name.
The Cardano network is designed to run decentralized apps on its blockchain. ADA is similar to Ethereum's network of apps. However, Cardano was built using peer-reviewed academic research with secure engineering for smart contracts and dapps.
Cardano aims to rectify the shortcomings of blockchain technology with every single detail that might derail it from being considered as a major technology of the future.
Unlike other coins in the list, ADA has remained at sub $1 levels. It has also experienced relatively less volatility given its gradual distribution within the market. This will be especially important as the Cardano Foundation moves to stake and pool ADA. Instead of mining blocks, owners will be encouraged to bring together their coins to hodl and earn rewards similar to dividends.
This incentive to hodl will undoubtedly increase the volume of ADA as eager crypto investors explore these new features.
EOS
Launched by Block.one in January 2018, EOS is powered by its own blockchain protocol, EOS.IO. Bringing together elements from Ethereum and the Bitcoin blockchain platforms, the company plans on giving developers "easy to use tools" for developing Dapps.
Built for speed and scale this efficient crypto coin will soon enable instantaneous transactions as well as incredible scalability. This makes EOS not only appealing for developers but also for traders looking for the same speed and scalability which improves the tokens liquidity.
EOS has been undervalued given its relative obscurity to common investors. That's about to change with Block.one's announcement regarding its listing on Coinbase which started on June 1, 2019. Therefore, EOS will be exposed to more potential investors as its price will most likely rally throughout the rest of the year as more investors buy into this highly sought after cryptocurrency.
Block.one has also engaged in a massive equity buyback program aimed at bringing more strategic investors as backers. This is especially important since Block.one is intent on creating a social media platform based off of EOS.IO. Given the protocol's horizontal and vertical scalability, investors view this move as the first step towards development of a more decentralized application.
All these developments will undoubtedly build EOS's value and place it as one of the leading cryptocurrency bargains for 2019.
Stellar Lumens (XLM)
XLM is the native asset of the Stellar network. The coins are known as Lumens which are used to exchange any pair of currencies within the Stellar protocol. Founded in 2014 by Ripple's co-founder Jed McCaleb, it created to be compatible with cloud-based banks in order to facilitate cross-border payment applications and transactions.
XLM's compatibility with fiat funded banking systems has attracted the attention of companies such as IBM, which chose Stellar to build its World-Wire platform in March 2019. World-Wire is a massive corporate undertaking aimed at simultaneously clearing and settling payments across borders in real time. This is a tremendous upgrade to the slower Swift network, currently used by international banks.
XLM will be the native currency on World Wire alongside USD. This significantly increases the volume of XLM traded on a daily basis. Consequently, XLM is a currency worth watching as World Wire comes online.
It's also worth noting that XLM is a cryptocurrency that is additionally backed by the dollar reserves.
Ripple (XRP)
In 2018, Ripple briefly dethroned Ethereum, not once but twice, as the second most traded coin within the cryptocurrency market. However, it currently has the third largest market cap at $17 billion.
Ripple serves a different role compared to BTC and ETH. It is a centralized network of transactions utilized by banks for money transfers. Simply said, it is a link between the old currencies and cryptocurrency.
Fiat sent via the Ripple network is converted into XRP tokens and then converted into the currency chosen at the other end of the transaction. This technology has attracted the attention of Eurozone banks that have been considering incorporating XRP's payment technology to their systems. This will attract a ton of capital making Ripple one of the most valuable coins to invest in for 2019.
Conclusion
Unlike other coins decimated by the 2018 bear market, the coins mentioned above are reliable and proven currencies with viable stores of value. Always remember to be on the lookout for significant dips in price (click here for TradingView) so that you can add these coins into your portfolio at discount price. Never purchase the tops (FOMO) and always place your buy orders relatively low according to previous price history.
Good luck and happy investing.